Former Names of US Cities
This map is rather dull by lacking any color but it will share with you some information about the United States that you probably didn't know before. You probably weren't aware of how many American cities there are that have changed their names over time, most doing so after acquiring independence.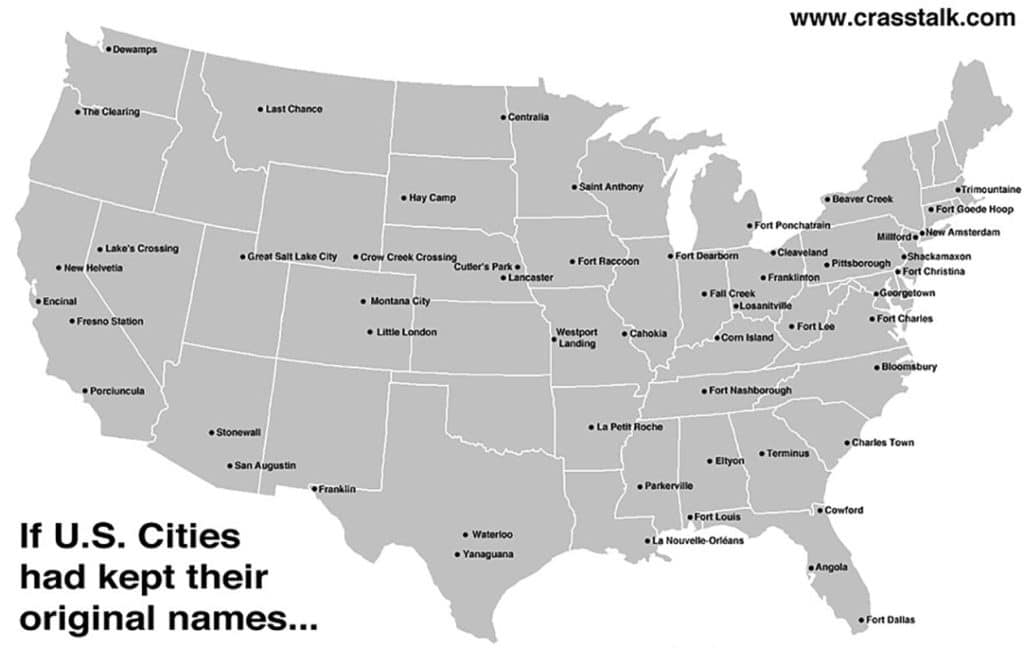 Imagine if some of these cities kept their original name. You have to admit that some of these names are pretty funny. Imagine traveling to Hey Camp in South Dakota, or Waterloo or Yanaguana in Texas. It would be pretty funny to say any of those names in a sentence or use them as a hashtag them on Instagram.