Introducing: Wine Cat
It's Wine Cat, everyone's favorite inebriated feline! This person put on their creative pants at the office when a colleague spilled wine on the carpet. They outlined it and added facial features to make it look like a cat. A frazzled cat, at that. Wine Cat is now a permanent fixture and a valued member of the office.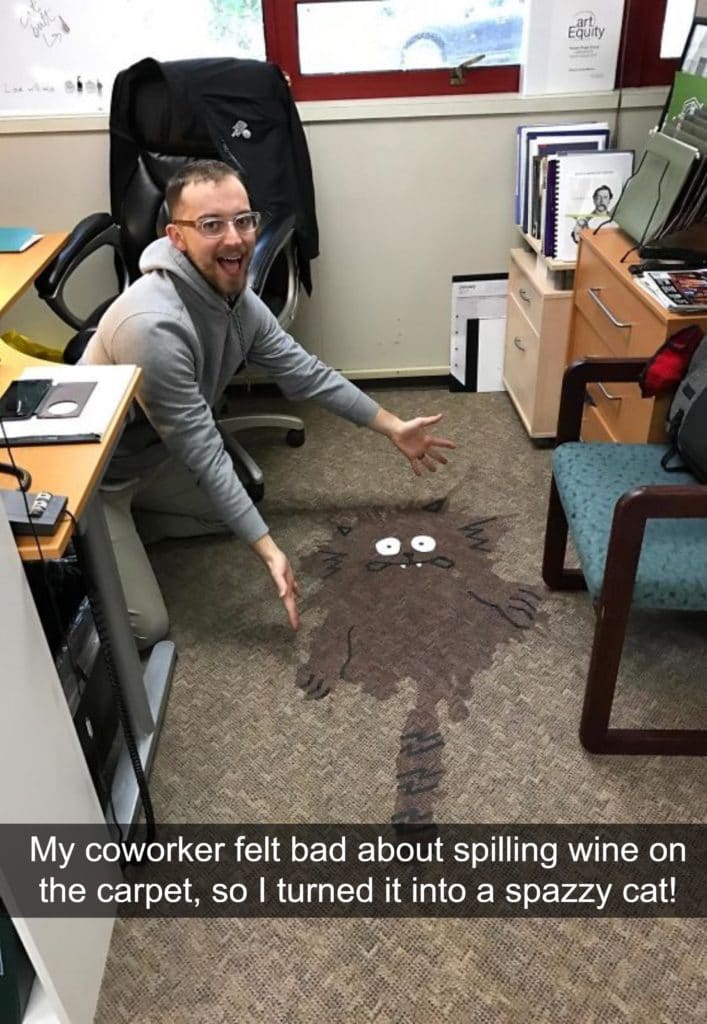 Can't you remove wine stains with baking soda, though? Baking soda practically de-stains everything. On another note, why were they drinking in the office? Maybe they were celebrating something. Perhaps it was an office party with mild, fancy drinks. No harm in that, right? Only it got a little out of hand, and that how this spazzy cat came to be!