The City that Never Sleeps. The Big Apple. Gotham. New York City goes by many names and is one of the most unique places in the world. It's a bustling metropolis full of over 8 million people and an in-your-face attitude. With that many people living their best lives out in the city, eavesdropping is bound to happen. How can you NOT overhear someone talking about their awful date while sitting next to them on the subway? The Instagram account @overheardnewyork posts some of the most amusing overheard conversations submitted by fellow New Yorkers, and we've gone through and picked the best, most outrageous, and most heartwarming snippets that give us a taste of what NYC life feels like.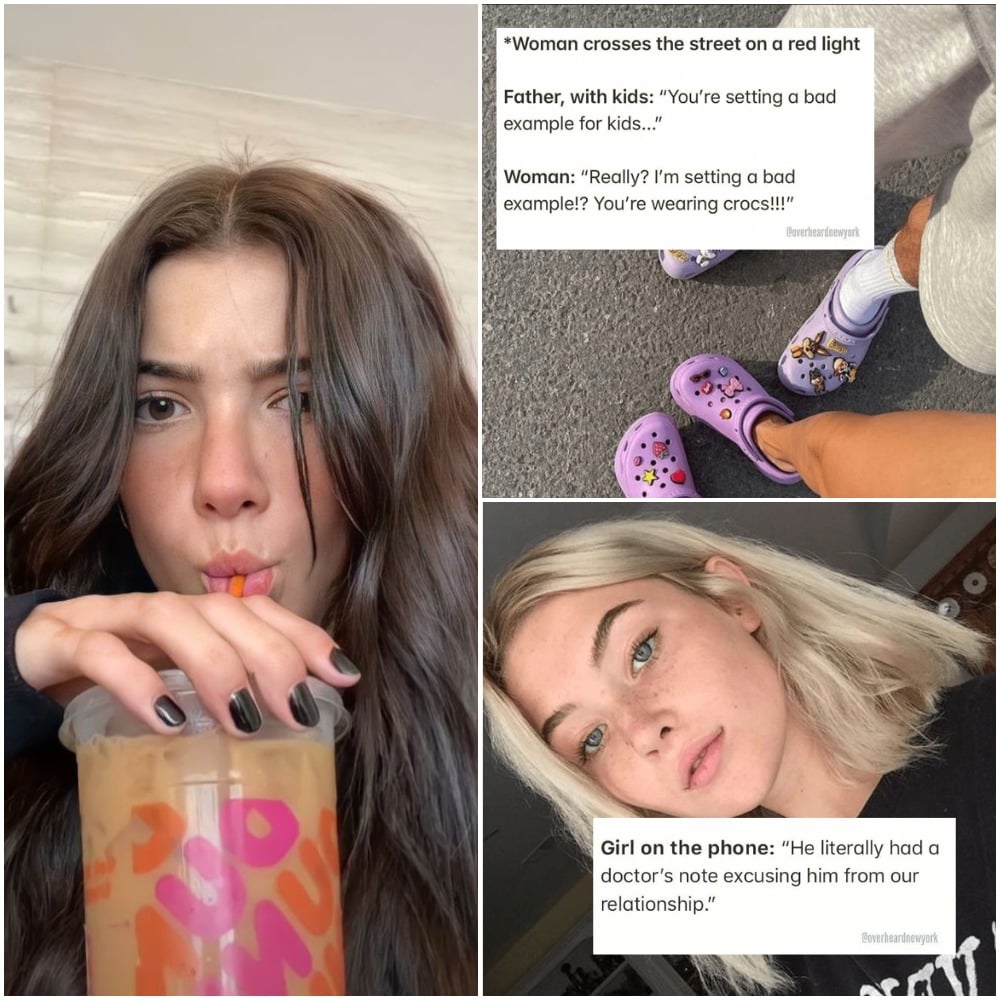 #1: Get Over Yourself
The New York subway is its own world. Ask any New Yorker and they will tell you their favorite train route, which lines to avoid, and which times are best for riding. There are also hilarious social situations that wouldn't happen anywhere else in the city. This lady was totally creeped out by a male passenger, but it turns out she didn't have to be.
She thought this guy sitting across from her on the G train was trying to flirt by smiling at her. She spoke up and said something, but it turns out he was just smiling at her cute dog instead! Ouch. Who would blame him, though? Name one person who can resist the urge to smile at an adorable dog minding its own business. Exactly – you can't.