Contracting Computer Viruses
You didn't mean to do it! The blue screen of death happened so fast. You didn't notice it was a .exe file instead of the mp3 you were looking for to complete your friend's carefully curated playlist you promised to burn them. You waited all weekend for these files to download over Napster, Kazaa, or Limewire, and now your mom's computer is busted.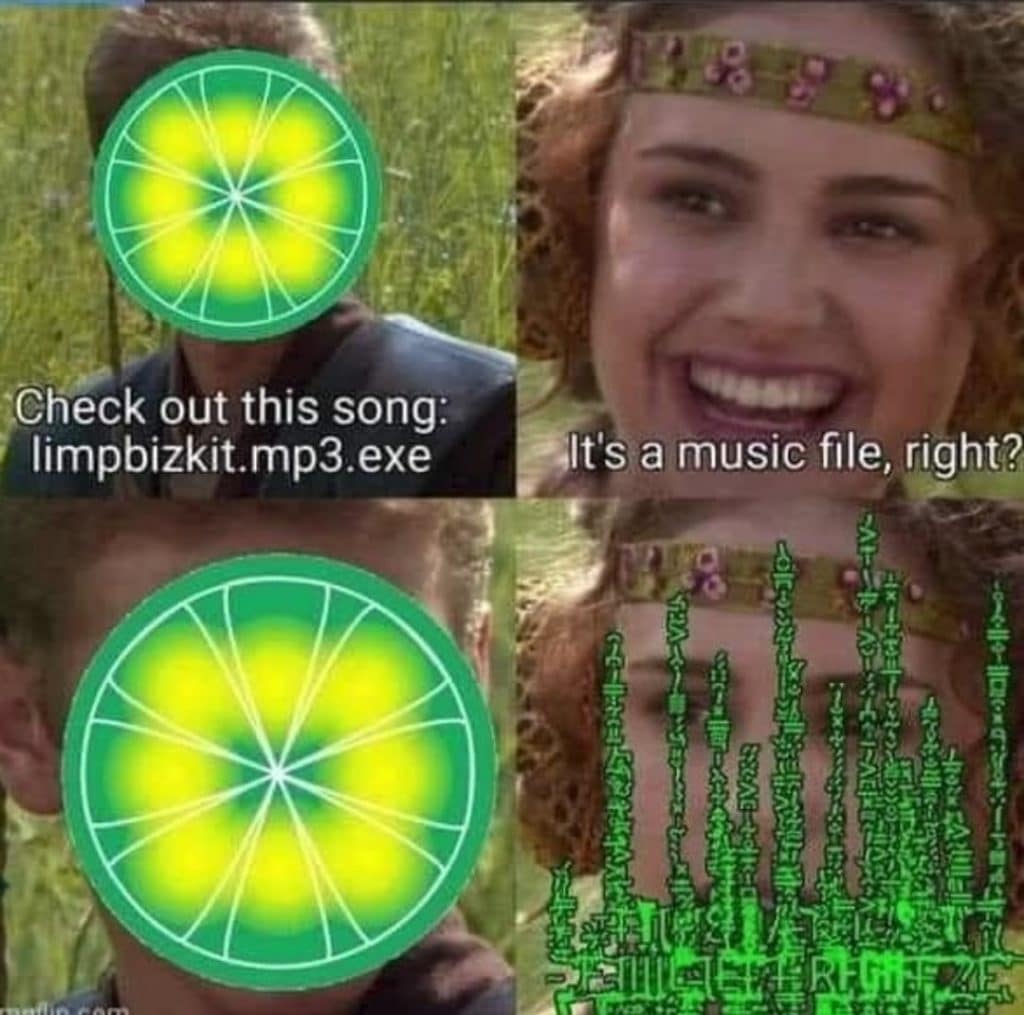 While malware and trojans still find their way into our files, they aren't as likely to come from our old p2p file sharing favorites which are now largely defunct. Instead of spending hours sifting through files, we're more likely to have an affordable, legal subscription allowing downloads in seconds, leaving mom's clunky old Dell safe until she accidentally downloads SmileyCentral.