#42: They Destroyed More Than That
Don't hate me for the rant, but Metallica destroyed my childhood when they got Napster shut down. Looking back, I can see their logic, but it's certainly jaded me against them for the last twenty years. I mean, we're right back where we started, and you can easily find and download any song, but Napster had thousands of my carefully cultivated downloads.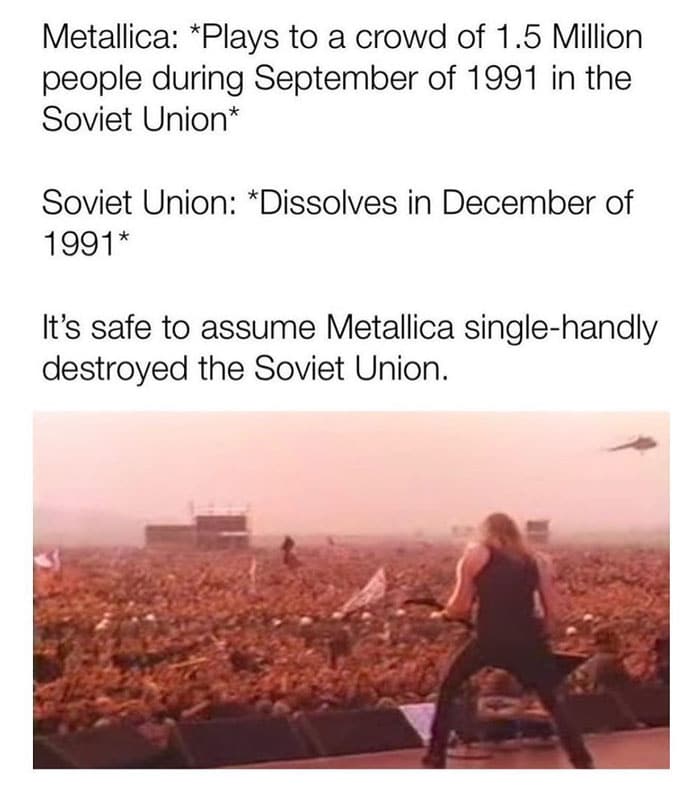 I'm still a bit sour about it. Just in case you like them, let me make it up to you with two cool facts. #1. One of their albums had a misprinted cover, which came out green instead of blue. There are only 400 copies of it in existence. #2. Kirk Hammet's first guitar was plugged into a shoebox that had a four-inch speaker installed. There! Please forgive me.