Most of us don't care too much for print advertisements, but sometimes they're just too eye-catching or sophisticated to ignore. In this age of fast consumption and social media, more than ever, advertising agencies have a hard time finding the right print that would catch our attention and appeal to our senses. These companies have managed to come up with captivating and creative print ads that aren't just aesthetic but interesting as well.
Faber Castell
If you're into art, and more specifically, drawing, you're probably familiar with Faber Castell – one of the world's oldest and largest manufacturers of pencils, pens, crayons, and other art supplies. Although they are widely known for their pencils around the art community, every couple of years, the company needs to come up with fresh, new advertisements.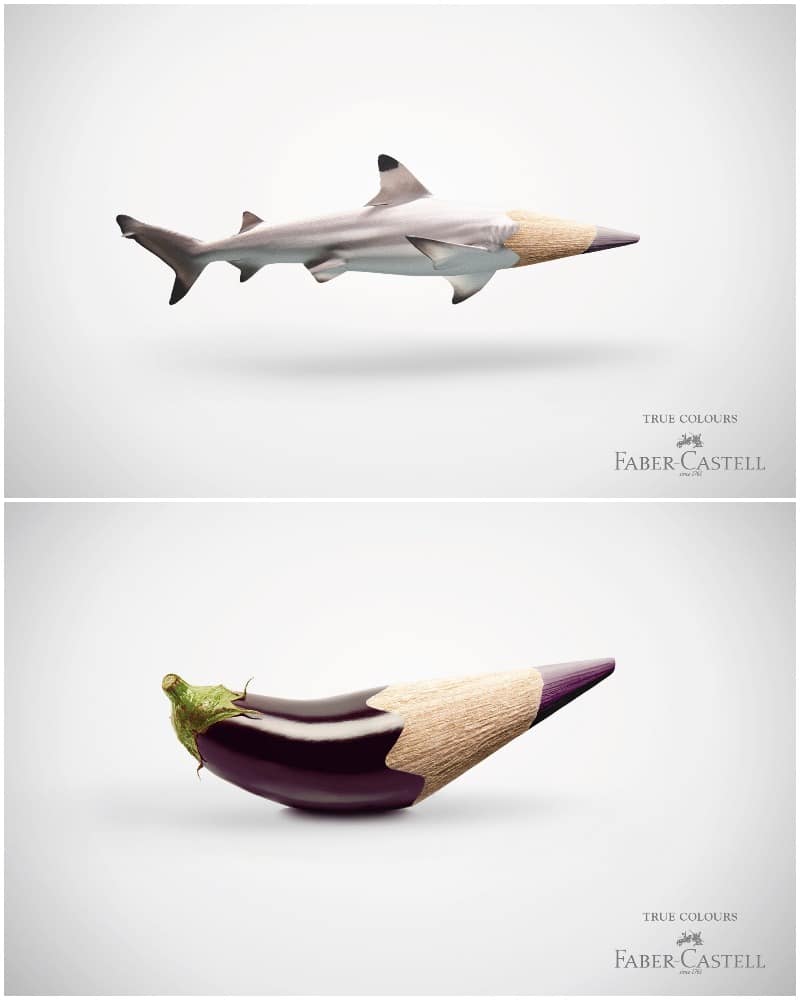 For their True Colors colored pencils collection, they came up with this simple yet brilliant ad. To show you just how true to reality those pencils are, the ads show different items drawn with their featured pencils – a grey shark, a purple eggplant, a yellow banana, among other objects – and how the colors of the pencils correspond with the color of those items.